How to book an event
This page shows you step by step bow to book an event. It might be a cruising or racing event, the principles are the same.
The screenshots are of the screens you would see in booking an event. the red text and arrows are added for guidance. Work your way though the steps one by one.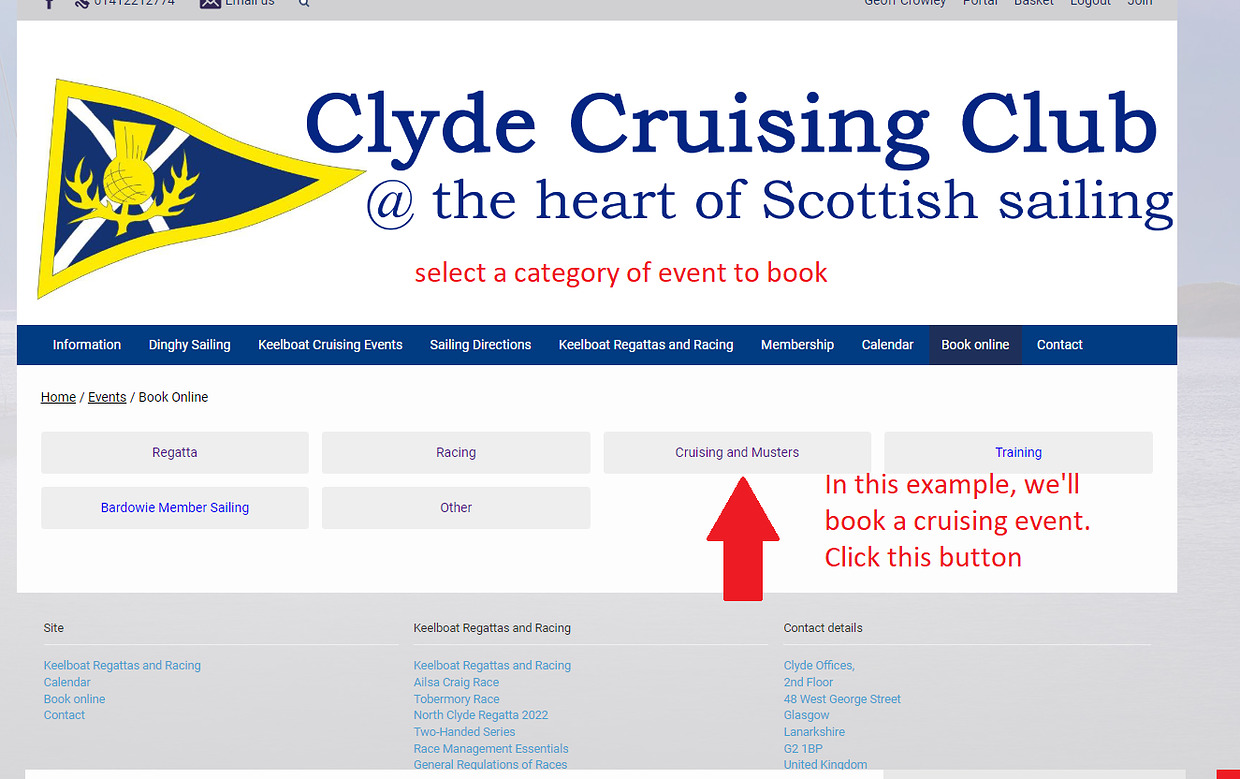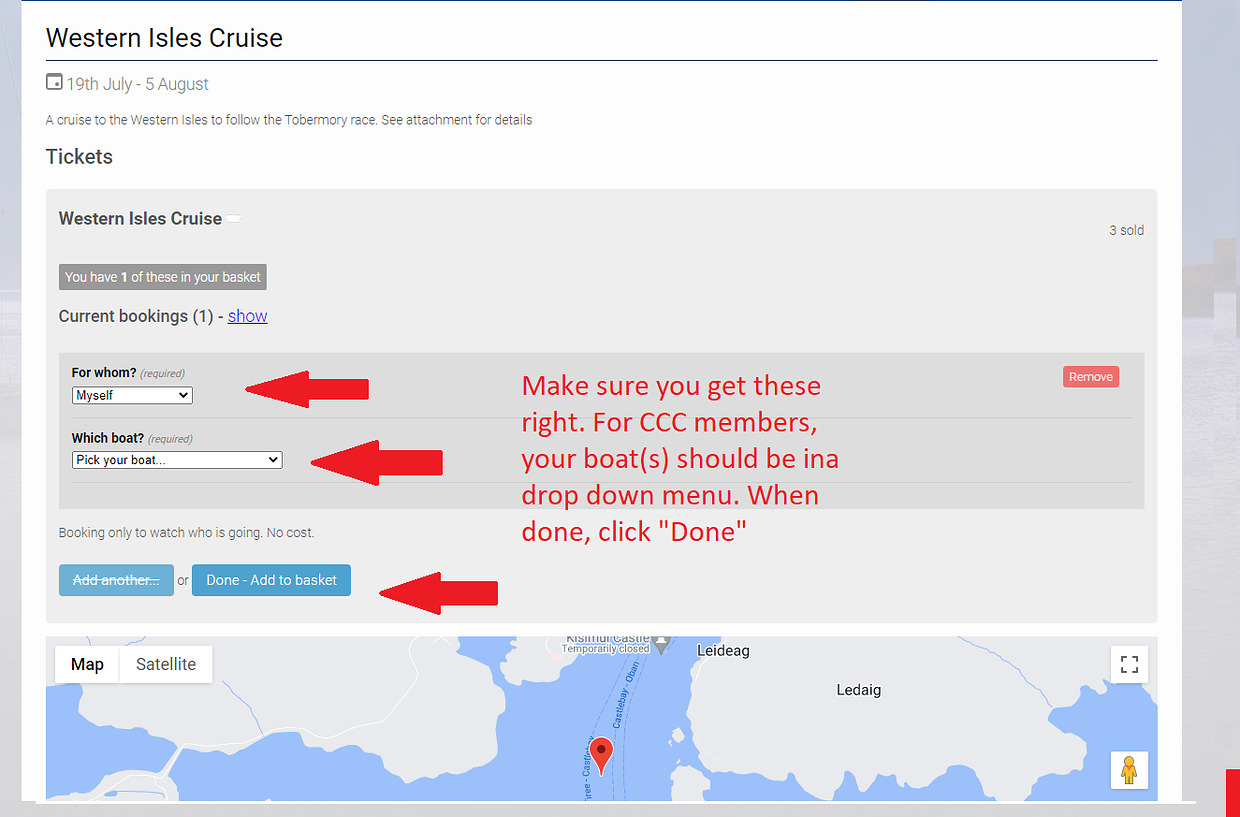 Last updated 14:01 on 5 May 2023